Send Activation Emails
Created :

6th January, 2017

Last Updated:

27th February, 2017
To Send Activation Emails to those who haven't activated. Select the Send Activation Emails from the People & Communication menu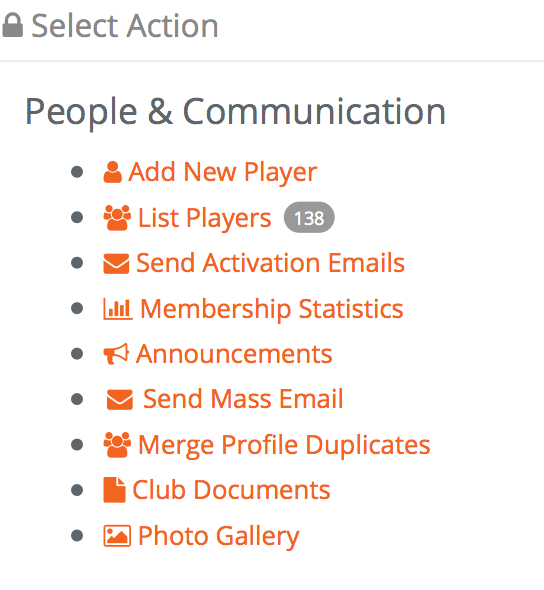 A full list of members who have activated and who haven't.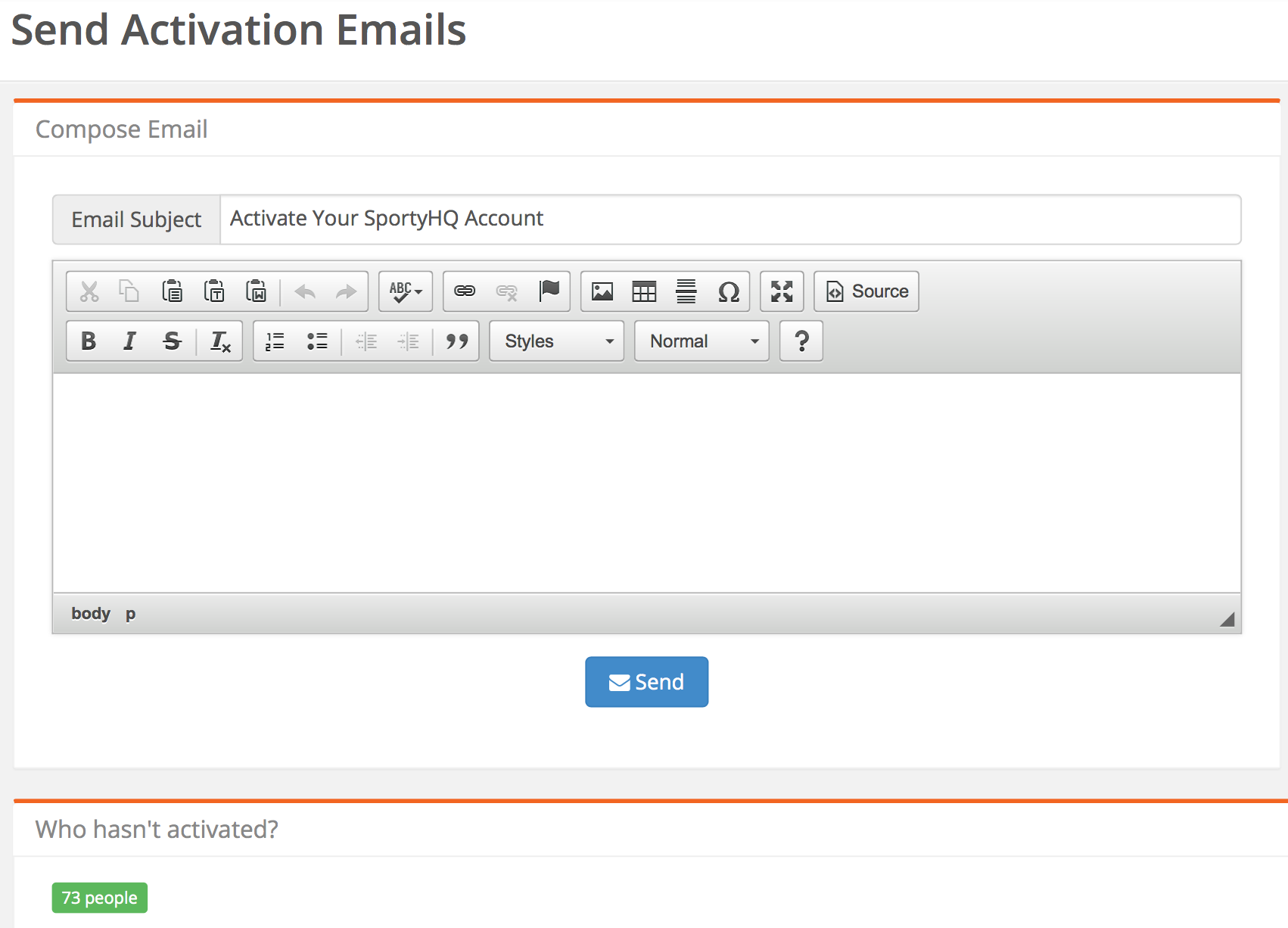 To Personalise the email you can type something like this:
Hi %%RECIPIENT_FIRST_NAME%%,
An account has been created for you with SportyHQ by Clubview Tennis Club. SportyHQ manages rankings, ladders, results, tournaments, leagues, court bookings and much more.
Please click on the link below to activate your account:
%%ACTIVATION_LINK%%
If you have any issues activating your account, please email the SportyHQ support team at support@sportyhq.com.
Regards Club ??
To personalise you can select from the list on the right.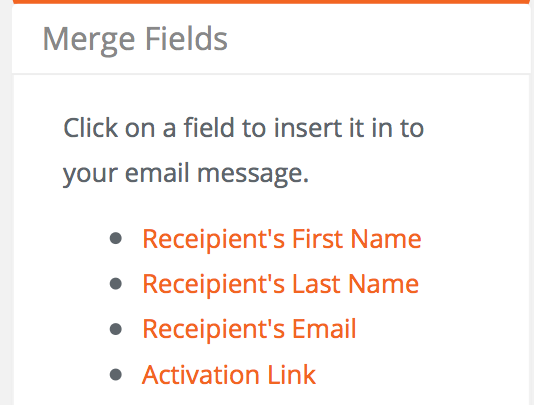 Note : Always ensure the activation link is attached to the email.